ADA Compliance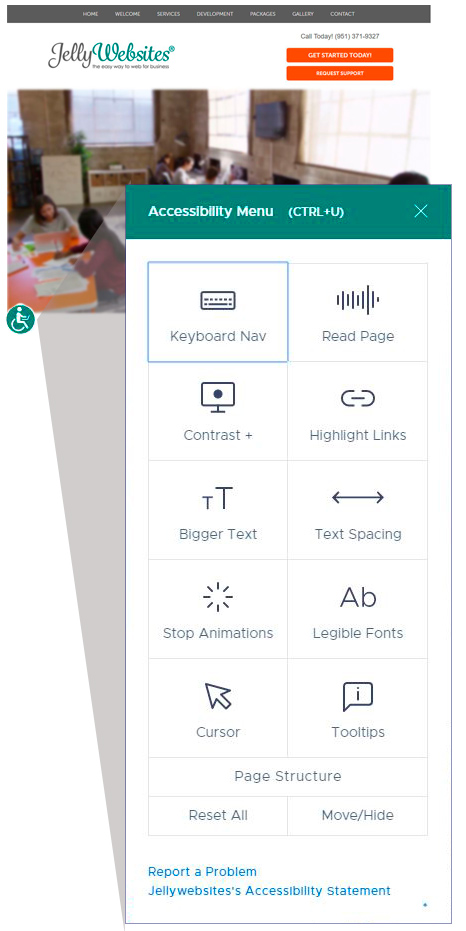 Why We Recommend Your Website Be Compliant
The Americans with Disabilities Act (ADA) was developed in 1990 and is meant to ensure that people with disabilities have the same opportunities as anyone else. This means any businesses that serve the public must make sure their building accommodates people with disabilities of various kinds. And now that the internet is so widely used, ADA compliance also applies to websites and even mobile apps. Basically, this means that your website needs to be accessible to people who have disabilities that affect their hearing, vision or physical capacities.
Recently, a ruling has been passed declaring the official standard of website accessibility for businesses. Title III of the ADA has mandated that all "places of public accommodation" are required by law to remove any "access barriers" that would inhibit a person with disabilities from accessing the business' goods or services.
Below are 5 reasons you may want to look into whether or not your website is compliant:
ADA Compliance Increases Your Target Audience
ADA Compliance Improves Your SEO Efforts
ADA Compliance May Help Your Reputation
ADA Compliance Means Overall Better Website Usability
You Can Avoid Penalties
---
ADA Compliance is $25* per month and includes:
Creation of the icon and menu
Personalized Accessibility Statement
ADA updates to the form as new codes arise
Installation on website
Contact us today to learn more about website support and hosting services.
*$25 per month pricing is for adding the ADA compliance information to websites designed by Jelly Websites. Call for non-client pricing.