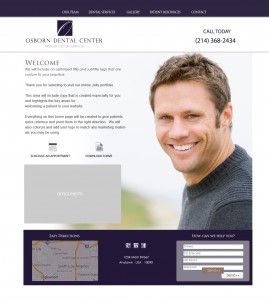 A Jelly website can get you noticed with a gorgeous, customized website that reflects who you are. We don't have you choose default images to fit into one of five design templates. We work with you with our undivided attention to ensure your website reflects who you are, and we ensure you are staying current on popular search engines.
Any template website company can get you on the web, but chances are you are on the 10th page of Bing, not in the top pages of Google, Yahoo, Bing, and MSN. With a lot of those television advertised template web design companies, you often get what you pay for, so if you're getting a website for a cut-rate price, chances are you will end up with a website, but not much activity.
At Jelly Websites we give you a custom single page responsive website, at an affordable price! This includes free hosting and unlimited web changes. Don't settle for a cut-rate website design company. Your website and the image you wish to project with is much more valuable than that. Call us today and get started on a better website for a better tomorrow.