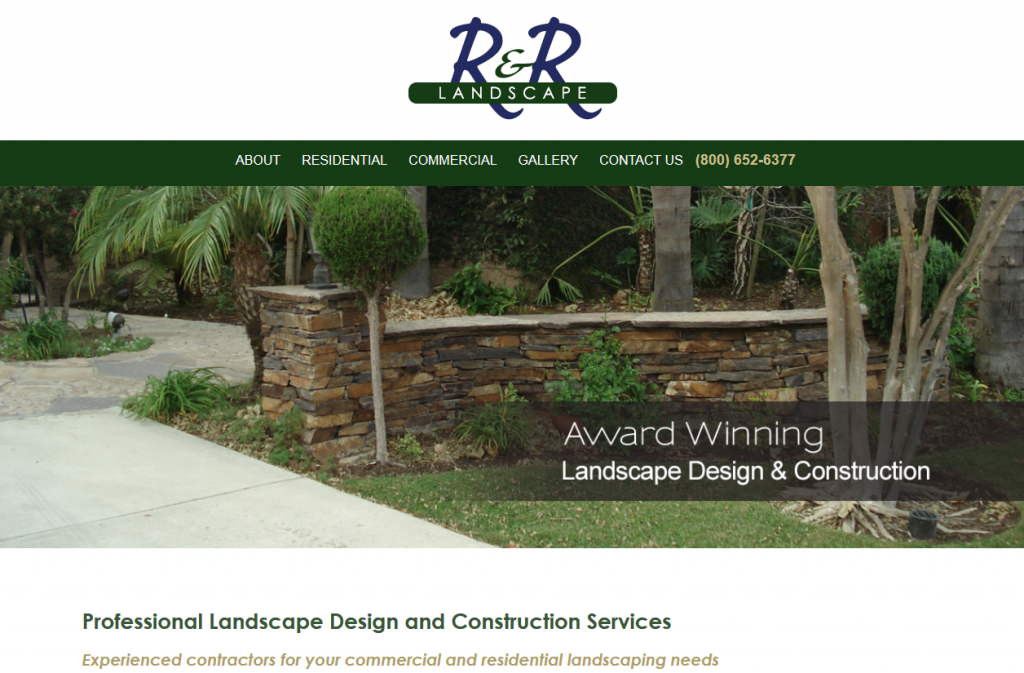 Jelly Websites is proud to announce the launch of one of our newest websites R & R Landscape. Our talented team of web designers here at Jelly Websites built this seamless website to be fresh and informative without bombarding the viewer's senses. This beautiful single page website provides the perfect amount of information, while leaving viewers interested in attaining additional information.
We here at Jelly Websites are dedicated to getting to know you so that our team can build websites that reflect your company's personal style and attracts viewers online. By also adding search engine optimization tags we can also help you gain new customers. Due to our 16 years in website design and development, we have the resources to do all of the hard work of getting you noticed saving your valuable time.
Click here to view R & R Landscape's full website
If you're ready to take your company to the next level with a beautiful single page website, contact Jelly Websites in Corona, CA at 888-614-6686 or visit our website at www.jellywebsites.com for additional information.
Proudly serving Corona, Riverside, Chino, Ontario, Tustin, Yorba Linda, Fullerton and all surrounding areas.