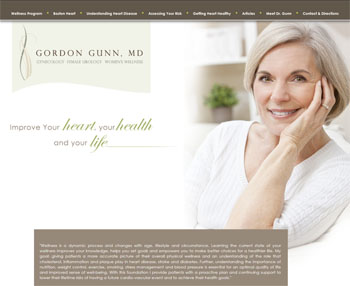 When entering a full-page website for the first time it can be quite easy for some visitors to get lost while trying to navigate through all of the pages, on the other hand, with a single page website navigating is just as easy as scrolling down, because that's all it takes. So, what are the benefits of a single-page website?
Encourage action via stories. Single page websites are designed in a way that your experience on the page is more of a journey than a task. Instead of clicking around a full website in search of information your visitor can simply scroll down to find the information they may be seeking. This allows you to entice your visitors towards a certain objective, while creating a more emotional and interactive experience.
Straight to the point. A single-page website only allows so much content, which not only forces you to consider what information is vital but keeps your website from losing your message to your customers. This also allows for the visitor to absorb more information about your company.
Easy navigation. Since scrolling is intuitive, a single-page website allows for a seamless experience. We all know complicated can seem like a maze. Your visitor should be able to find what they're seeking almost immediately. Also, by limiting the amount of links, you're able to subliminally guide visitors to the action you want them to take.
Converts to mobile. We all know we are spending more and more time on our phones. And there is only one way to go – down, which makes single-page websites a lot simpler to navigate on a mobile device.
For more information on single-page websites, contact Jelly Websites in Corona, CA at 951-371-9327 or visit our website at www.jellywebsites.com.
Proudly serving Corona and all surrounding areas.