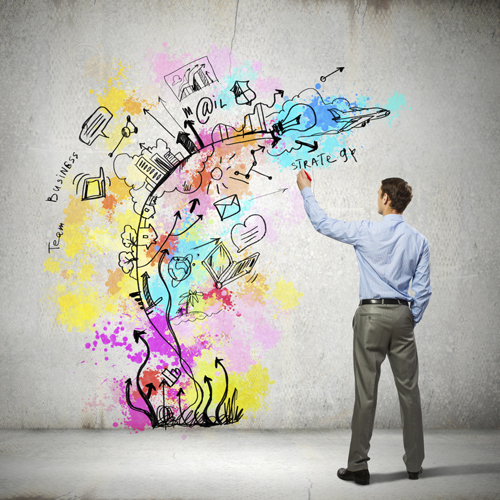 I'm sure we've all come across a business buildings that look like they haven't been worked on in decades due to chipping paint or sad landscaping. As you notice them though, you walk or drive right past them eyeing other establishments.
The same applies to your website, considering it's essentially your business's storefront. Having an exceptional website will build your credibility and also help establish your presence in your industry, while having an outdated website do the exact opposite.
Potential customers associate an outdated website with outdated or poor quality products or services, which is why I've compiled a list of the top 5 sign your website design is outdated:
Outdated Fonts and Graphic Elements- For those who don't know, icons, images and graphic content play a big part in defining ones websites design style. Good news is, this is quite an easy update. Most web designers are moving towards flat design, vector-based elements, clean design for better usability on little screens and simple communication.
Irrelevant Content- Many websites tend to acquire all sorts of articles and features over time. However, even with good information architecture, a great web designer and regular maintenance, your website can lose all of its original organization it once had. You can improve this problem by redesign, but you must first have a strategic plan to separate the relevant information from the junk.
Not Mobile Friendly- Your website should be compatible and scale to fit on all screen sizes. You can wither with a completely separate mobile website or choose to have a responsive website. A responsive website will adapt to any device, no matter what size screen.
Built with Flash- While Flash is a great tool to create rich multimedia experiences, it isn't compatible to IOS. This means that a website built with Flash will not work on an iPad or iPhone, making Flash websites a bad idea. Thankfully, there's the help of HTLM and CSS3 that work on all modern browsers, while also giving better search results in Google.
To Many Images- While having photos, video and sound files can be an asset, however, it can drive your visitors to click that back button if your website is overwhelmed with graphic elements. Additional problems with graphics include things such as outdated logos that appear funny on a newer display screen, images instead of text in menu line or on buttons and using images in the footer rather than text.
If you feel your website design is out of date and needs some sprucing up or a whole new look, contact Jelly Websites in Corona, CA at 951-371-9327 or visit www.jellywebsites.com for additional information regarding web design.
Jelly Websites proudly serves Corona, Riverside, Chino, Ontario, Tustin, Yorba Linda, Fullerton and all surrounding areas.