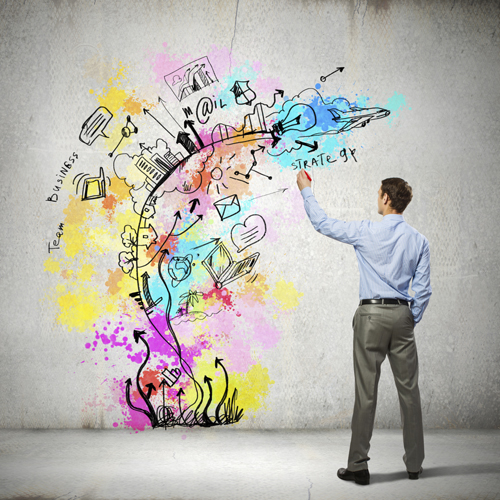 There are millions of people who browse the internet in search for certain products or services, so having a website can be crucial for your business, but should you build it yourself or hire a professional? Building a functional website that includes useful information and eye catching images sounds pretty easy, right? Before you even answer any of those questions, take a look at the advantages and disadvantages of building a website on your own.
Advantages of building a website on your own
Learn Something New- If you've never taken on the task of building a website you're in for a lot of learning. If you have the time and interest, you would need to learn how to master HTLM, CSS, JavaScript and possibly Flash, while also learning graphic software such as Photoshop.
Money Saver- This usually being the number one motivator for some people. If the task is successfully accomplished and the site is running with no bugs or broken links, it could save you money.
Sense of Accomplishment- Creating and building website that's effective and attractive gives you a sense of accomplishment.
Disadvantages of building a website on your own
Time Consuming- Gaining all of the skills the build a website takes time, as well as actually building the site. You must constantly maintain a website by keeping it up to date to create more traffic.
May Look Unprofessional- If your page is bombarded with text and various photos thrown all over, it will look unprofessional and may actually be too distracting for visitors causing them to leave your website. Studies have shown visitors are more likely to stay on a clean and attractive site. Remember, appearance does matter.
Look a Likes- There are many free templates out there and you may have a very attractive site, but so will the hundreds of other companies or individuals using the same template. You want your business to stand out as unique on your website so you can appeal to your target audience.
Won't Work Properly- This a very common issue that arises when building your own website. Just like any other trade, sometimes some knowledge is acquired through experience. Even the best web designer can be stumped at some points. When problems arise it can create irritation and a lot of hair pulling, trying to resolve the problem. Hiring a professional can help for a hassle free website.
As you see above these are a few pros and cons of building your own website, seeking expert help to help build you a clean functioning website is ultimately up to you. Be sure to weigh the pros and cons and make the right decision for you and your company.
If you are interested in obtaining more information about our custom websites, call Jelly Websites in Corona, CA today at 951-371-9327 or visit our website at www.jellywebsites.com.
Proudly serving Corona, Riverside, Chino, Ontario, Anaheim, Irvine, Tustin, Yorba Linda, Fullerton and all surrounding areas.